Pricing
IMAGEPRINT BLACK is precision-engineered for an exclusive collection of inkjet printers. Every IMAGEPRINT BLACK purchase includes over 25,000 custom-built profiles that work hand-in-glove with our exclusive color-management system, to deliver unequaled quality in both color and B&W printmaking. Please make sure your printer model is listed below before making your purchase. If you don't see your printer here, you're looking for our other product, IMAGEPRINT R.E.D.; that's the one that works with every printer.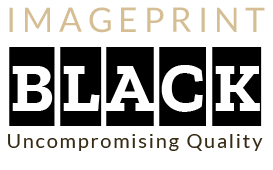 Works with Epson P600 | 2880 | 2400 | 2200
Works with Canon Pro-1000 and Epson P5000 | P800 | 4900 | 4880 | 3880 | 4800 | 3800 | 4000
Works with Canon Pro-2000 and Epson P7000 | P6000 | 7900 | 7890 | 7880 | 7800 | 7600
Canon Pro-4000 and Epson P10000 | P9000 | P8000 | 9900 | 9890 | 9880 | 9800 | 9600
Works with Canon Pro-6000 and Epson P20000 | 11880
Support
IMAGEPRINT BLACK includes unlimited phone and email support. If you're having trouble finding the right profile, or soft-proofing in Photoshop, we're here to help. Live support is available Monday through Friday, 9 AM to 6 PM ET. Most customers never need to contact us, but if you do, we're just a phone call or email away. If you need help after hours, check out our Help Center below. You'll find most problems are covered in the Troubleshooting Guide and the videos will walk you through the basic features and tools.
Contact Technical Support
2019 Colorproof Software, Inc. All rights reserved. Colorbyte is a registered trademark of Colorproof Software, Inc.